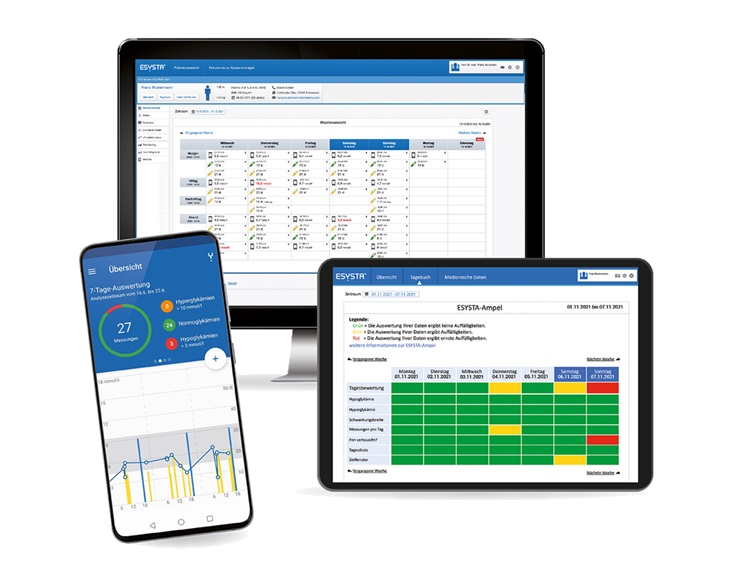 In order to be able to use your ESYSTA system for seamless documentation, we ask you to create a user account in the ESYSTA Portal.
If you already have an account, you can log in to your ESYSTA Portal here:
Information on the prescription and on ESYSTA for doctors/treatment teams can be found here:
https://esysta-diabetes.com/esysta-arzt/
We have summarized information on the ESYSTA product system
here
for you.
Our
videos
give you an impression of the first steps, the various functions of ESYSTA and show further information.
Important notice:
Protect your data against unauthorized access! The use of ESYSTA in a potentially unsafe environment is associated with security risks that Emperra GmbH, as the manufacturer and operator of the ESYSTA portal, cannot fully address. Therefore, make sure that you are not observed when entering personal data and passwords. If possible, avoid access to your ESYSTA portal data via publicly accessible computers / web browsers. Please log out of your ESYSTA account after each use of the ESYSTA portal.