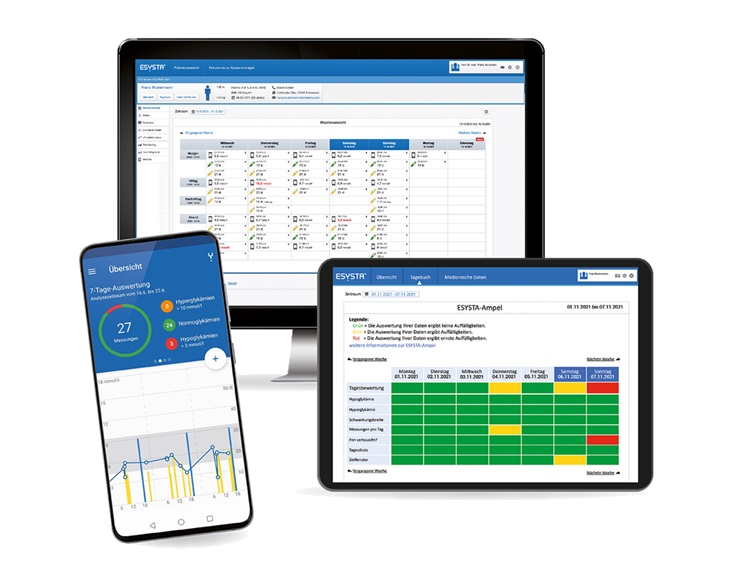 In order to be able to use your ESYSTA system for seamless documentation, we ask you to create a user account in the ESYSTA Portal.
If you already have an account, you can log in to your ESYSTA Portal here:
Wichtiger Hinweis:
Schützen Sie Ihre ESYSTA-Daten vor fremden Zugriff! Achten Sie darauf, dass Sie bei der Eingabe von persönlichen Daten und Passwörtern nicht beobachtet werden. Wenn möglich, vermeiden Sie den Zugriff auf Ihre ESYSTA-Portal-Daten über öffentlich zugängliche Computer/Webbrowser. Bitte melden Sie sich nach jeder Portal-Nutzung wieder von Ihrem ESYSTA-Account ab.
For additional information about ESYSTA please follow this link.